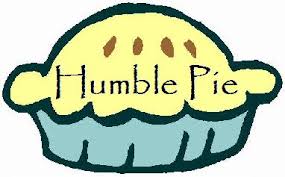 Medical researchers in general and cancer researchers in particular, are not particularly well-known for swallowing their pride. Regardless of the summary failure in all fields of cancer research – cancer, in essence, being demonstrably "un-researchable" – they hang on to a future promise, when one day, all will be hunky dory. A few headlines will suffice:
Physics not biology may be key to beating cancer [New Scientist 11/01/2013]: Cancer research swallows billions of dollars a year, but the life expectancy for someone diagnosed with cancer that has spread to other parts of the body has changed little over several decades. Therapy is often a haphazard rearguard action against the inevitable. And the search for a general cure remains as elusive as ever. Recognising this depressing impasse, the US National Cancer Institute (NCI) took a bold step in 2008 by deciding that the field might benefit from the input of mathematicians and physical scientists, whose methods and insights differ markedly from those of cancer biologists. First, though, we need to get away from the notion of a cure, and think of controlling or managing cancer. Like ageing, cancer is not so much a disease as a process. And just as the effects of ageing can be mitigated without a full understanding of the process, the same could be true of cancer. Many accounts misleadingly describe cancer as rogue cells running amok. In fact, once cancer is triggered, it is usually very deterministic in its behaviour. Primary tumours are rarely the cause of death. It is when cancer spreads around the body and colonises other organs that the patient's prospects deteriorate sharply.



Are we losing war on Cancer?

[Times of India 04/11/2012]:

Most Americans thought a cure for cancer would be discovered within five years — emulating the technological success of landing a man on the Moon. But more than 40 years later, few experts talk of a single cure for the 200 known types of cancer. Douglas Hanahan, director of the Swiss Institute for Experimental Cancer Research in Lausanne. We are winning some battles in the war, but most of the time we are losing them, essentially because cancer is a disease of extraordinary complexity, he told the meeting. THE INDEPENDENT
Cancer definition must be tightened: Scientists, New York Times, July 30, 2013.

"We need a 21st-century definition of cancer instead of 19th century one," said Dr. Otis W. Brawley, chief medical officer for American Cancer Society. So, until scientists arrive at some consensus-definition of cancer, we all have to accept for the 19th and the 20th centuries cancer scientists had been and have been, barking up the wrong tree.
Doctors in US prescribe radiation therapy for profits[Times of India, August 20 2013] : Doctors who have a financial interest in radiation treatment centres are more likely to prescribe such treatments for patients with prostate cancer, Congressional investigators say in a new report. The investigators, from the Government Accountability Office, said that Medicare beneficiaries were often unaware that their doctors stood to profit from the use of radiation therapy. Alternative treatments may be equally effective and are less expensive for Medicare and for beneficiaries, the report said.
Cancer, cancer Everywhere but …[Bhavan's Journal, November 15, 2013]: B.M. Hegde, quoting reports from JAMA, revealed that "many of the lesions detected during breast, prostate, thyroid, lung and other cancers should not be called cancer at all, but should be reclassified as 'indolent lesions of epithelial origin'." Hegde further quoted Harold Varmus, the Nobel prize winning director of the National Cancer Institute: "We are still having trouble convincing people that the things that get found as a consequence of mammography and PSA testing and other screening devices are not always malignancies in the classical sense (that they) will kill you." The lesions hitherto declared malignant have turned out, in retrospect to be benign and the well-intentioned treatments have been devastatingly malignant.